Marco Schoenrock
AHWD, PSA, C2EX, SFR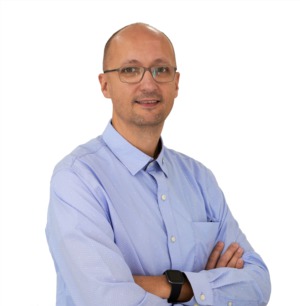 It is my privilege to serve you here in the Naples area with all your Real Estate needs. I´m specialized to work as a Buyer's and Seller's agent in residential Real Estate transactions. As a resident in Lely Resort I'm familiar with the area and the different neighborhoods. No matter if you're looking to buy, to invest or to sell. I'm more than happy to help! Learn about my secret marketing strategies! Please contact me with any questions.
Testimonials
I'm extremely thankful to have worked with Marco Schoenrock on my recent home purchase in Naples. As an out-of-state buyer, he helped me tremendously in navigating the Bonita, Naples and Marco Island markets from Ohio. He is always available for a last-minute showing, honest opinions and to answer any questions. I shopped with him for almost a year and never any pressures or attitude. He's a true "full-time" professional with extensive knowledge of the communities in these markets. Marco is an excellent resource for any buyer in Southwest Florida.
Rob R.
We first met Marco at an open house and were impressed by his level of professionalism, real estate knowledge and calm demeanor to name a few of his qualities. We have subsequently bought and sold several properties through him and continue to enjoy working with him. Real estate buying and selling is an exciting yet stressful time and Marco coordinates and walks you through each step with ease and keeps the process running smoothly. We highly recommend choosing Marco and 5th Homes LLC for your real estate needs.
Rosemary & Jim M.
Marco took the bull by the horns and sold our condo without us even being there. We were travel restricted from COVID-19. When the agent representing the buyer dropped the ball, which happened several times, Marco was there to correct the blip and moved the process along. When you need professionalism Marco's your man.
William T.
Great experience with Marco. Would highly recommend him to others. He targeted our needs in finding a beautiful condo. He responded quickly to our emails, texts and phone calls.
Diane H.
Marco is an excellent, knowledgeable realtor! He was on top of all deadlines that had to be met with the contract and made things as easy as possible for us. He is very tech savvy in which most everything is signed via email. Even when he was on vacation with his family, he kept us informed on how the sale of our house was proceeding. He is also our realtor in the purchase of our new home! We highly recommend Marco, very trustworthy and a pleasure to deal with!
Vincie M.
More Testimonials